Management Philosophy
We continue to enhance the pleasure of the table as a fishery logistics creation company.
We continue to satisfy our customers by providing safe, high-quality products and heartfelt service.
We continue to develop quality business operations by putting people first in our management.
Management Vision
Strategic Philosophy, Business Field, Reformation Field
Strategic Philosophy represents our long-term management strategy.
To realize GOOD RELATION,we challenge ourselves to change the existing strategy, system, and corporate culture.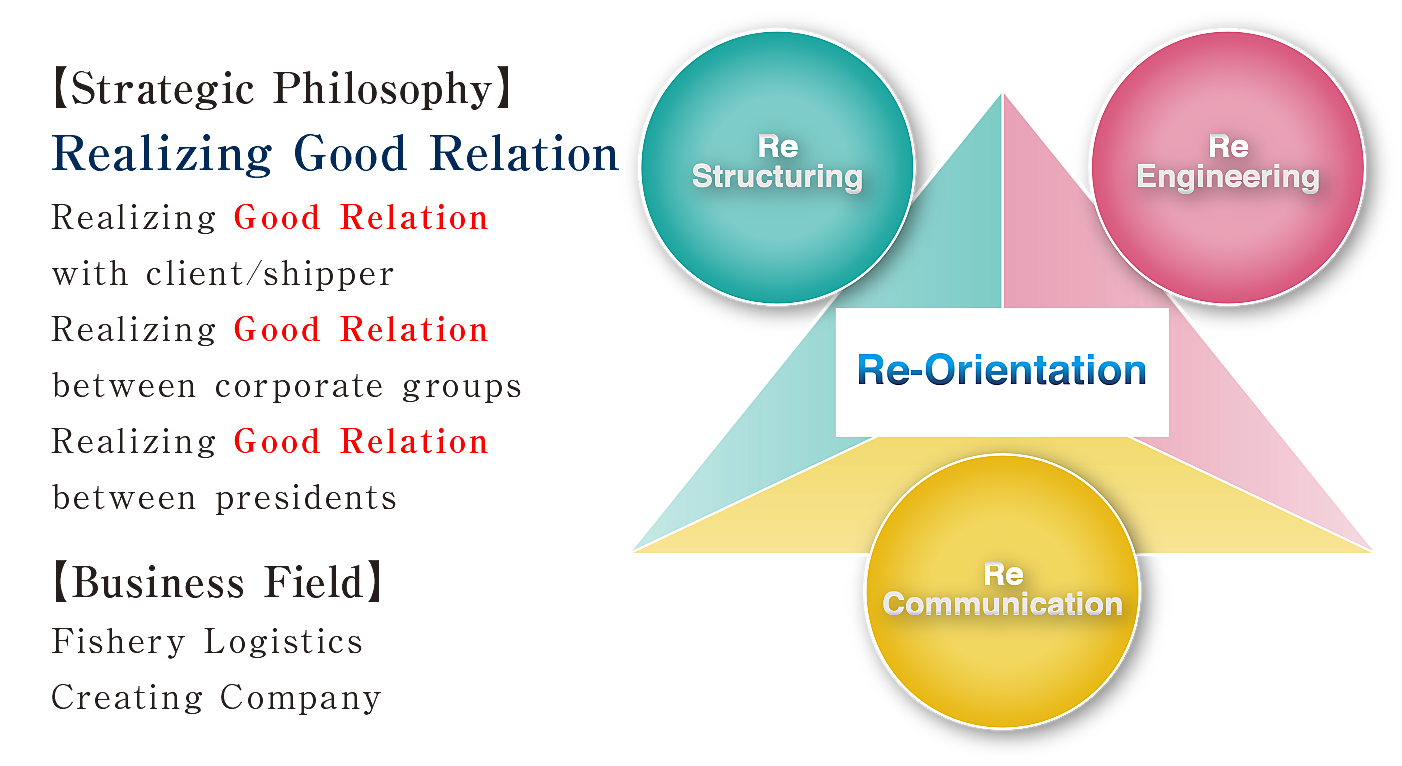 Qualitative Goal
The Qualitative Goal is the long term future vision our company aims to achieve that is depicted in consideration of assessments by society, the community, clients, employees, stakeholders, and the future relationship of business/people and organization. We aim not only for economic value but also to become a company of social and organizational value.
Qualitative Goal
High evaluation by stakeholders
A company highly appraised by the local community
A firm position as the leading company in the fishery logistics industry
Aiming for higher satisfaction of clients, employees, and stockholders
~Offer Heartfelt Satisfaction~
Future Vision of Business
Realizing client-minded business Maximizing group value by practicing group management
Establishing corporate platform
businessware(business/system)/ humanware(organization/human resources)
/infraware(IT/telecommunication)
Future Vision of People and Organization
Realizing an exciting Maruuo corporate culture
Achieving self-realization by forming a top class specialist group with full knowledge of fishery
~Restoring Confidence and Pride~